About Steven Fultonberg CPA, CVA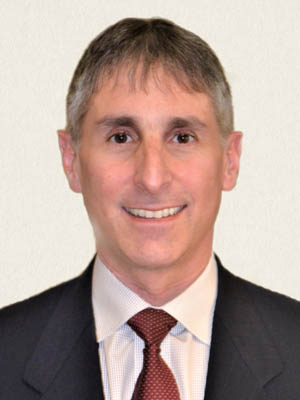 Steven Fultonberg CPA, CVA, the founding member of the firm, spent his early childhood in Pittsburgh, PA, which explains his love for all of its sports teams, and then eventually landed in northern New Jersey. He attended Penn State, where he graduated with honors, and soon thereafter moved to southern Florida, where he worked for Rachlin & Cohen (now part of Marcum LLP). After a few years, he decided to return to the roots that were planted in the northeast. There, Steven worked for Leon M. Reimer & Co. (now part of Citrin Cooperman) then he joined forces with Goldstein, Karlewicz & Goldstein LLP (GKG), a thirty-five person multi-office CPA firm in New York.
At GKG, Steven rose through the ranks to partner, at which level he served multiple roles. One of those roles was head of the firm's accounting and auditing department, which included setting standards and procedures for the firm, overseeing the financial statement quality control process, directing training for the firm's professional staff, and leading the firm through internal inspections and external peer reviews. Under Steven's watch, GKG received the highest possible grade for each of the last six triennial peer reviews. A role he served for GKG in his capacity as a CVA (certified valuation analyst) was the performance of valuations of various businesses and business interests to address buy/sell agreements, to help resolve the distribution of marital assets, to determine appropriate values for arm's length purchase and sale transactions, to provide information for Medicaid, and to effectuate lifetime gifting and estate transfer and planning decisions. The third main role Steven played at GKG was the management of a portfolio of clients in diverse industries, including manufacturers, wholesale distributors, a chain of grocery stores and motorcycle dealerships, an engineering firm, a finance company, construction contractors, and real estate holding companies, among others. Management of these clients included multi-state tax return preparation for the businesses, their owners and related parties. It also included the performance of compilations, reviews and audits of these for-profit businesses as well as audits of several employee benefit plans. Last, this role involved being the direct client contact for business owners and management, which resulted in various discussions and consultative projects for these clients throughout the year.
In addition to working at GKG, Steven got involved in the local community.  He coached kids' soccer for several years, played tennis and formed a men's softball team (of course, called the Pirates) that participated in his town's league. Steven was also a member of a local bank advisory board, the Vice-President of a local Chamber of Commerce and an associate member of a local bar association.
In the summer of 2017, after twenty-two years at GKG (fourteen years as a partner), Steven decided to leave the firm and he, his wife and twin daughters moved to North Carolina, where he formed the firm Steven Fultonberg CPA/CVA, PLLC.
Steven is licensed as a CPA in North Carolina (Certificate #41795), New Jersey (License 20CC02057600) and New York (License #088466). He is also licensed as a CVA.